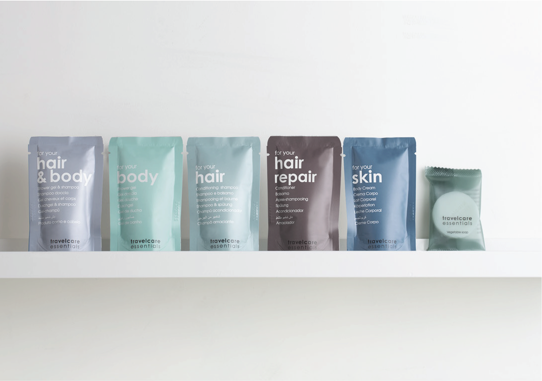 Travelcare Essentials is a smart line, designed for single use, basic in packaging but very practical. The freestanding sachet, to have an effective exposure, is printed both sides, one side being totally white and the other using subtle pastel colours.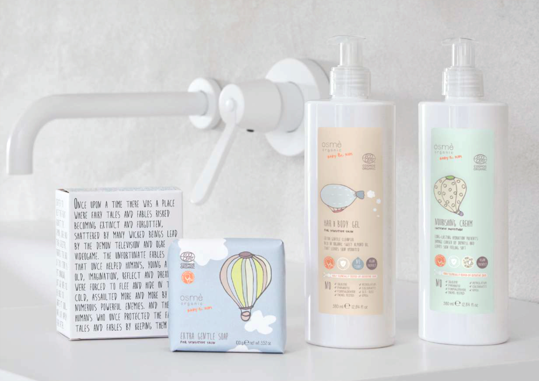 Osmè baby & kids chose to guarantee total safety through the Cosmos label organic certification that controls the entire manufacturing process and lists the organic and natural ingredients on the label. A Cosmos certified organic formula is guaranteed by one of the most respected certification bodies worldwide.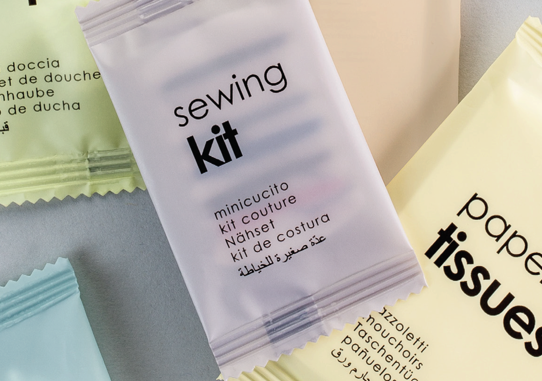 Century gothic is our first accessory line entirely composed of flow pack packaging. With light colours and pastel shades, it is an ideal product for modern environments. Semitransparent packaging material reveals the contents while protecting each product from water damage.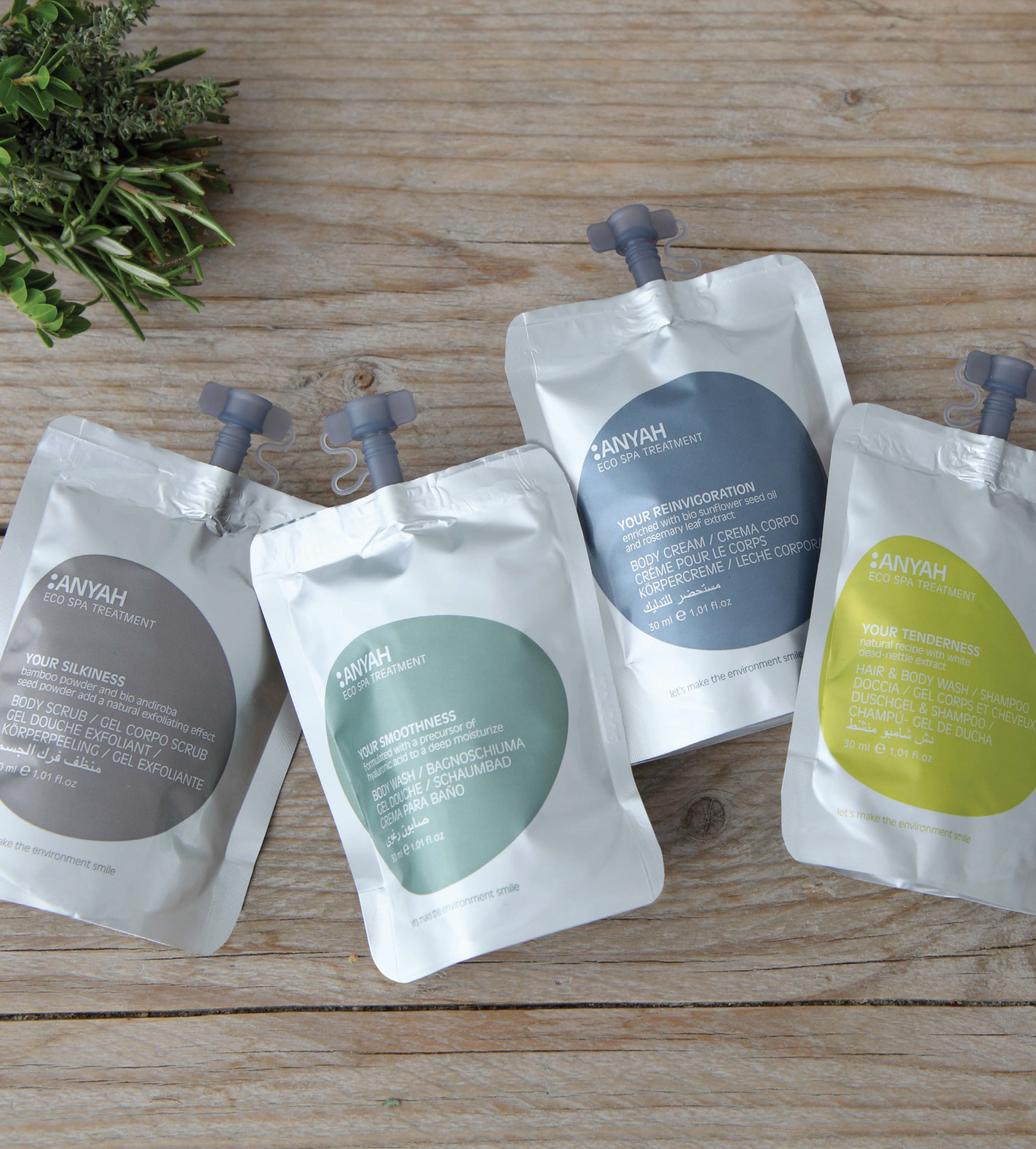 A high quality, eco-friendly amenities collection. These products have proven efficacy on body and hair, with the guarantee of environmental quality. The packaging is designed to reduce CO2 emissions and the main cosmetics meet the EU Ecolabel criteria.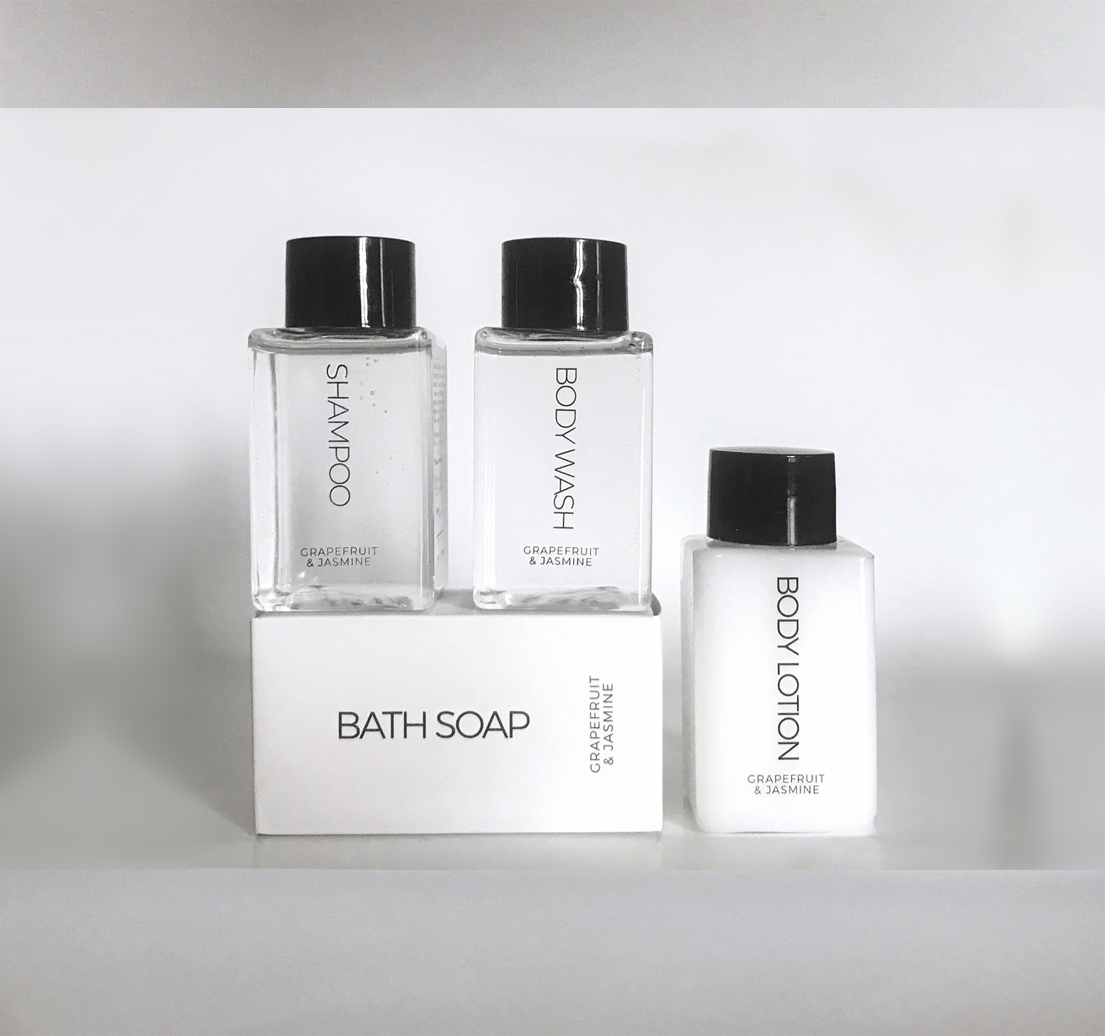 Products in the MJ Collection are fragranced with a blend of grapefruit and jasmine creating a fresh, versatile fragrance. The modern packaging for the liquids features square clear bottles; the soaps and accessories in white boxes with black text.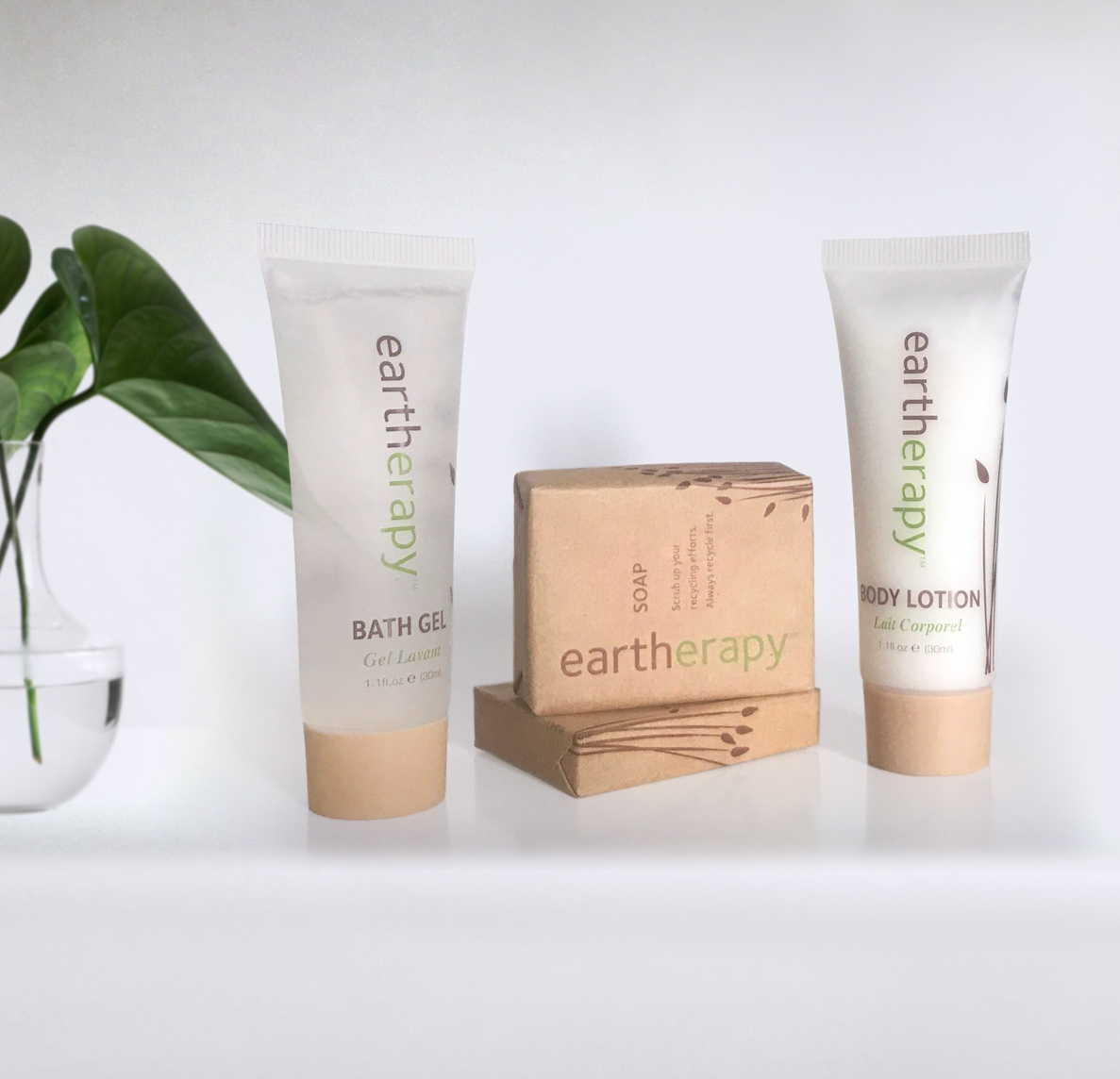 Eartherapy is a signature collection of formulations which indulge your senses and cleanse your skin. The collection features an aromatic earth-inspired fragrance of Pine, Eucalyptus and Amber. Eartherapy offers a vegetable based soap and body lotion infused with a nourishing warm blend of Vanilla and Cinnamon.